Hydration vs. Moisturization
September 1, 2018
What is the difference between a hydrating and moisturizing product?
While they are very similar in function, helping maintain water the skin needs for a healthy and youthful appearance, they are achieved in unique ways. Read more to find out how they benefit your skin.
Hydration
Hydration is related to the amount of water in the skin. This process is mostly affected by what we eat and drink and can be enhanced with products that use humectants to hydrate the skin.
Keys + Benefits
Supports water-holding capacity in the skin
Works internally by drinking water and avoiding certain foods
Helps skin stay soft and supple to improve the appearance of dull, dehydrated and tight-feeling skin
Helps reduce the appearance of fine lines
Epionce Solution: Intense Defense Serum
Hyaluronic acid (sodium hyaluronate), an effective form of topical hydration, in the Intense Defense Serum helps hold in moisture for a more youthful, natural glow.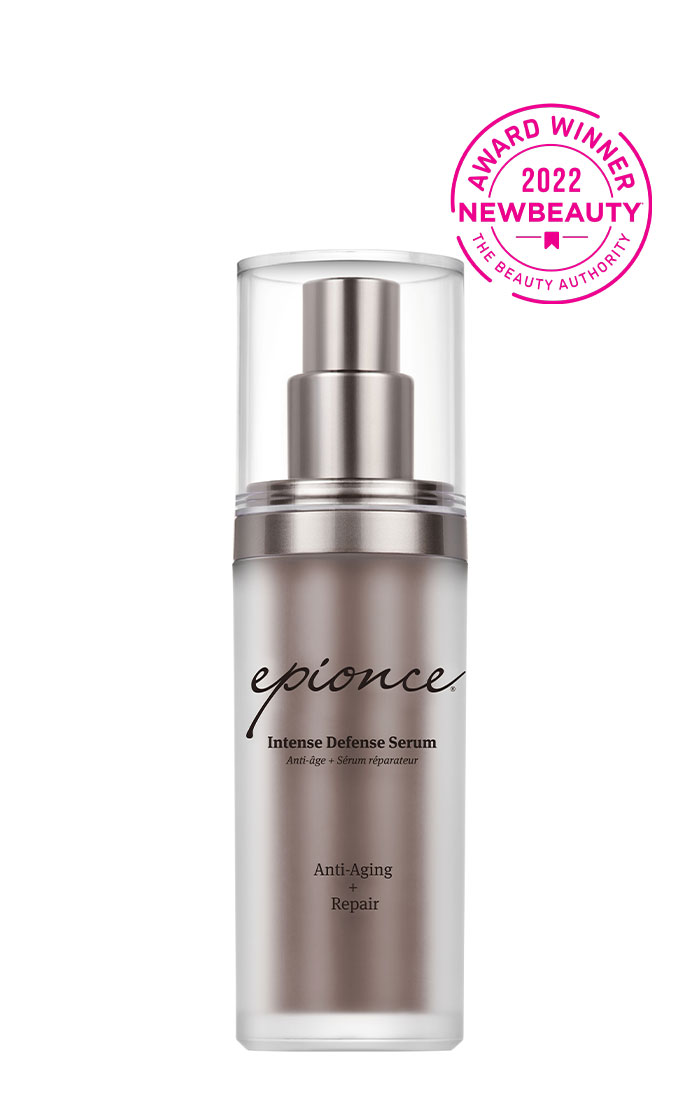 Moisturization
Skin serves as a protective barrier of the body,  and consists of lipids (oils) that help hold in water. Using an occlusive moisturizer daily helps ensure skin does not lose the hydration it needs to function.
Keys + Benefits
Helps maintain natural lipids found in the protective skin barrier
Helps seal water in the skin
Use a good nighttime moisturizer that contains powerful emollients and humectants such as Epionce Intensive Nourishing Cream
Epionce Solution: Renewal Facial Products
Epionce Renewal Facial products contain meadowfoam and safflower extracts that are rich in fatty acids, which are key components to maintain healthy moisture in the skin.
Connect with an Epionce skin care professional to learn more about how a Renewal Facial products can benefit your daily regimen.